Seagate 5400.6 Hard Drive Head Swap Steps
This is one detailed document explaining how to swap heads on one Seagate 5400.6 hard drive.
HDD ID:
Seagate 5400.6 500GB with 2 platters and 4 heads.
Head Comb No.302 has been used on this drive.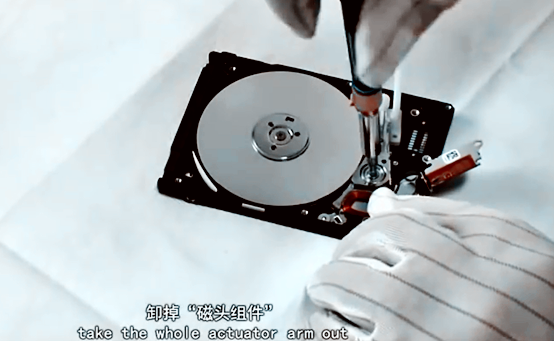 Steps:
1, Remove the hard drive cover;
2, Remove the top magnet over the voice coil actuator;
3, Remove the ribbon cable;
4, Put the head comb into the head arms to separate the heads;
5, Insert the security pin to fix the head arm and head comb so they don't move around;
6, Remove the locking latch of the HSA;
7, Take the whole head arm out;
8, Install the head arm back.
Download The Whole PDF File For The Image Guides Here on how to swap heads on a Seagate 5400.6 hard drive.