Description
G1(Generation 1) HDD Head Comb Suite is one standard designed head comb suite and has a wide range of support from hard drives with 1 platter to 5 platters, 1 head to 10 heads. It support both 2.5″ and 3.5″ hard drives of SATA, IDE, SAS, etc.
From the level of the design and efficiency of use, we call it G1 HDD head comb suite and users can use these combs during their hard drive head swap process and help to complete the physical recovery cases successfully.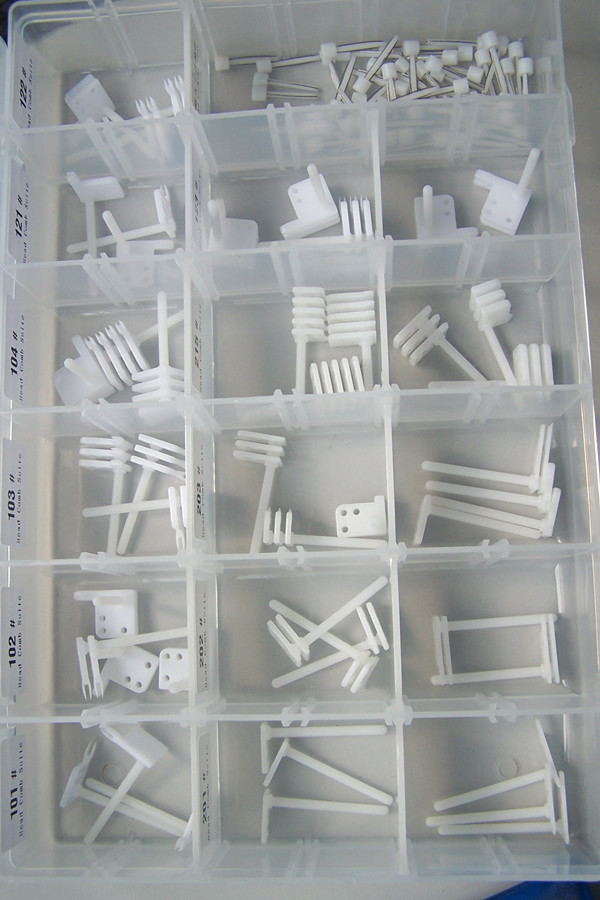 These head combs are precisely manufactured to separate the hard drive heads so that users can move the heads safely in or out of the platter parking area or into or out of the parking rack.
The G1 HDD head comb suite has contained 16 different families of head combs, each family contains three same head combs so users have backup combs in case one or two is damaged or lost. Besides the head combs, there're also 48 locking pins to use together with the head combs. These locking pins are to fix the head combs in the heads so that they don't move around to damage the platters' surface area.
---
Video: Level 1 Head Comb Suite