Description
HDD USB-SATA Wiring PCB Pro. is one professionally designed HDD wiring PCB to help data recovery engineers to increase their data recovery efficiency and success rate when trying to convert the HDD USB interface to SATA interface.
New Product Promotion: USD50/piece and USD80/two pieces
For one piece, users can buy online directly,For two pieces, users can place an order here.
Please leave us your shipping, contact and Tax ID by email to [email protected] or writing notes on paypal.
Why shall we need this PCB?
1, For many WD new manufactured USB HDDs since 2019, the auto SED data decryption is not supported at this moment by any data recovery tools. Users have to do manual wiring to convert the original USB PCB to SATA interface for data decryption, firmware repair and more stable data transfer specially when the patient USB HDDs have weak heads or many bad sectors. HDD USB-SATA Wiring PCB Pro. makes this USB to SATA process shorter, simpler and easier. Users just need to simply solder the ready wires to the correct points on the USB PCB and done, users will get the picture instructions on the detailed points to use after the purchase;
2, HDD USB-SATA Wiring PCB Pro. can be used not only for WD USB HDDs, it can be used to convert the USB interface to SATA interface for other brands of HDDs such as Toshiba USB HDDs and Samsung USB HDDs when these USB HDDs have weak heads or many bad sectors or when users need to fix firmware failures. Firmware repair by USB interface is limited and ATA data transfer is mostly more stable and faster.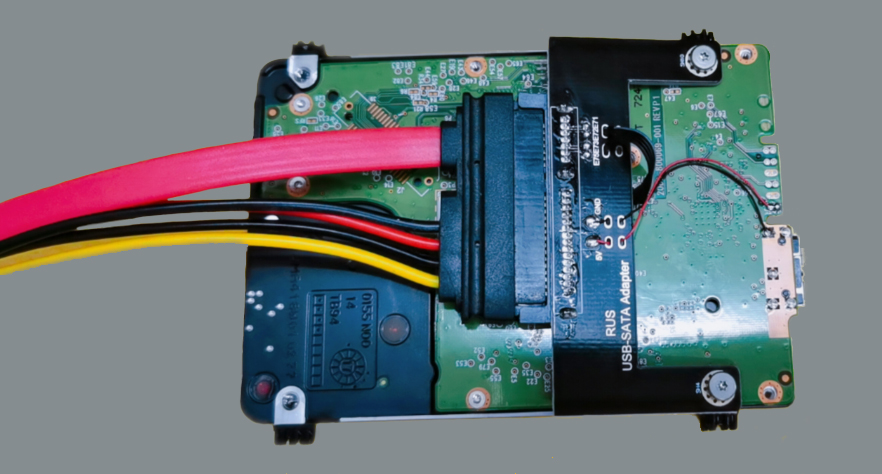 3, Some data recovery engineers can do the whole manual USB-SATA wiring work by themselves, but in many of these latest Spyglass, palmer and charger families, if the soldering wires are not suiteable or good, the patient hdd may get busy or the patient hdd gets ready but data area is not accessible.
HDD USB-SATA Wiring PCB Pro. adopts professional lines for differential signaling which are more stable, compatible and high temperature resistant.
Please note:
1,  If users don't have any soldering skills, please don't buy this wiring PCB;
2, The original USB PCB must be good to use, the main chip, rom chip must be good, if not, this wiring PCB doesn't help at all;
3, Because of shipping to many places worldwide, the shipping cost is higher than product cost and also because to use this wiring PCB requires hands-on work, HDD Head Tools doesn't offer refund for this item;
4, For more stable data transfer, users are suggested to remove the capacitors and crystal oscillator.